27 Antigua Rd, Lake George, NY 12845
Price: $7,500,000

Address: 27 Antigua Rd, Lake George, NY 12845
MLS # 202117319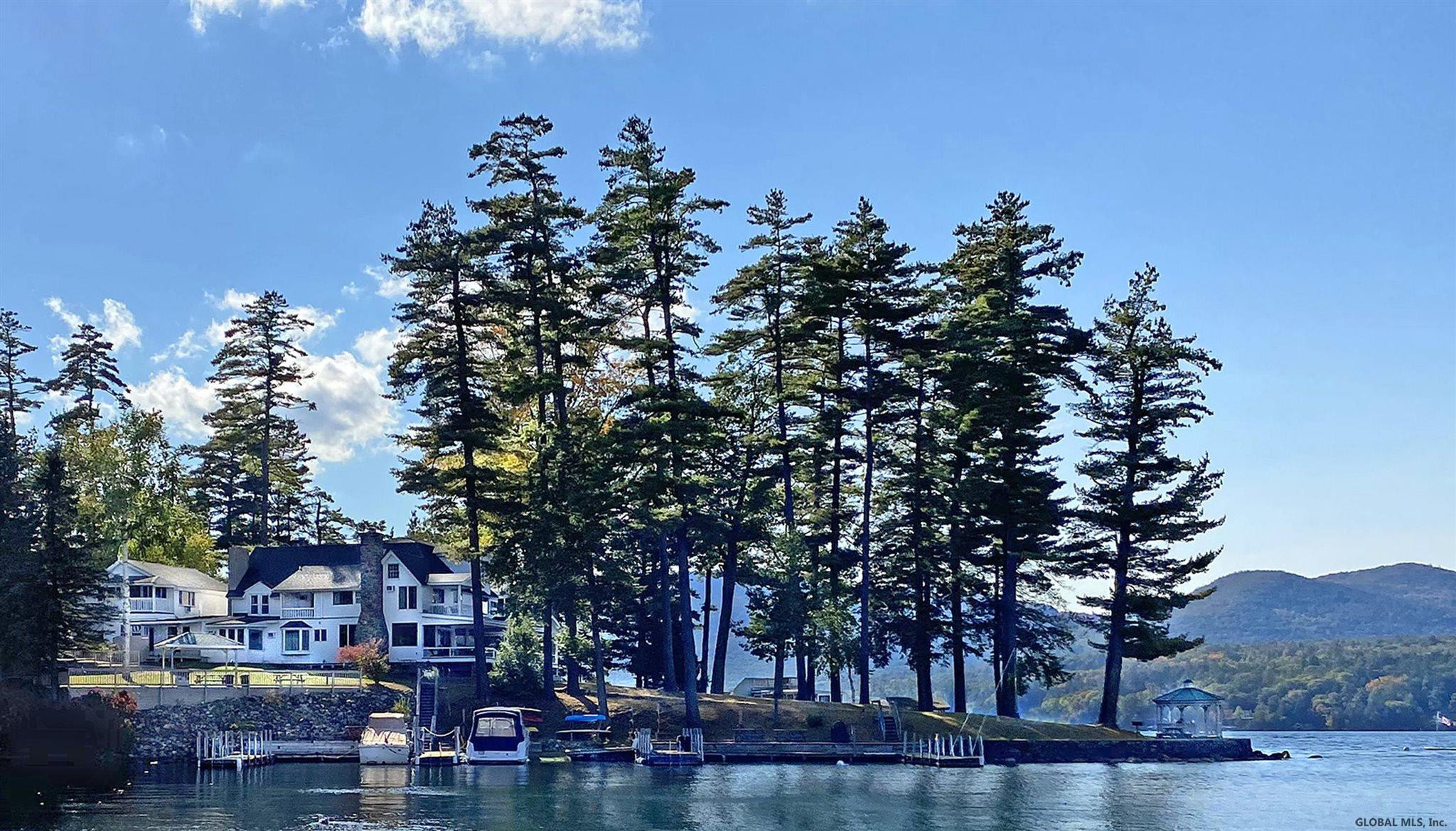 Listing Courtesy of: Berkshire Hathaway Blake
Status: Active
Call Now to Speak to a LIVE AGENT 518-532-7400
Video
Features:
Town: Lake George
Property Type: Multi-Family
Estimated Taxes: $52,000
Property Style: 3005
County: Warren
Parking Spaces: 12
Bedrooms Unit 1: 2
Bedrooms Unit 2: 2
Bedrooms Unit 3: 2
Bedrooms Unit 4: 2
Description:
Welcome to the most spectacular location on Lake George, 663 feet of private shore, sumptuous expansive sandy beach, drop-dead gorgeous views to the narrows; featuring a Charming Mansion built in the Gilded Age around 1900. The home has enjoyed extensive renovations and upgrades. In addition, 11 guest suites, a large beach, and a playground plus a fabulous boathouse with a 2 bedroom suite on top. Every room and suite offers lake and mountain views. Boat docking is available for 17 boats plus 2 large enclosed spaces in the boathouse. This property could be enjoyed as a family resort with limitless space OR the owner could operate as a commercial entity with private residence OR overnight accommodations,VRBO, augment carrying costs. 17 boat docks can be rented. Ultimate Legacy Property.
-- Listings provided for download by GLOBAL MLS --
-- Information Is Not Guaranteed --
Friedman Agent:
Joel Friedman
Lic. Real Estate Broker
518-532-7400
joel@friedmanrealty.net